This Little Rock chef partnered to provide thousands of meals — enduring personal struggles and sacrifice to feed and connect with his community.
In April, I was laid off from my job of nearly two years. It was the slow but soon-to-be explosive start of the pandemic in Little Rock.

The hospitality industry, along with so many businesses, was shuttered. Of course, this was also the moment I decided to buy a food truck and strike out on my own.

Around the same time, a representative from World Central Kitchen asked if I might be interested in helping out, serving meals to kids and families in need at Terry Elementary School. Together with the Clinton Presidential Center, we started packaging and delivering food. My team, along with fellow food truck operators from across Central Arkansas, very quickly started distributing more than 7,000 meals a day. I quickly learned that in this time of incredible uncertainty we were one thing many people could rely on.

We were out there every day. In these moments, I felt so much sadness, heartache, and pain. It was also isolating. For my family's protection, in the first few months of the pandemic I had no physical contact with my daughter, Finley. It was a truly painful and difficult experience for me in so many ways. But those negative feelings went away when I looked into the eyes of the people we were helping — children, families, those who were homeless or simply down on their luck — offering them the comfort of a freshly made meal.

Early on, I met people like Tre' Day, a local DJ in Little Rock. Our relationship started off rocky when we'd quickly run out of food at the very beginning, but I think in the long run I won him over. We got better at hitting our numbers, and fewer logistical errors freed up time to get to know people and serve them better. That's when we started to spark up small conversations, and it led to longer conversations about recipes, kids and family, and getting through this, together.

I was very fortunate given the craziness of COVID-19, but starting a new business in the middle of the pandemic was challenging. My team jumped right in with our hearts in it 100 percent and it paid off. I'm shocked and amazed that we survived and we never looked back. Of course, it started slowly, and I worried every day. Would I make it? Would I be able to maintain a new business? Ultimately, I pushed through and it paid off. I wouldn't have changed a thing.

It was an honor to help an organization run by a chef who I truly admire: Chef José Andrés. Chef Andrés is not only an amazing cook with some of the best and most cutting-edge restaurants in the world, but he generously created World Central Kitchen to help people in serious need across this country and around the world.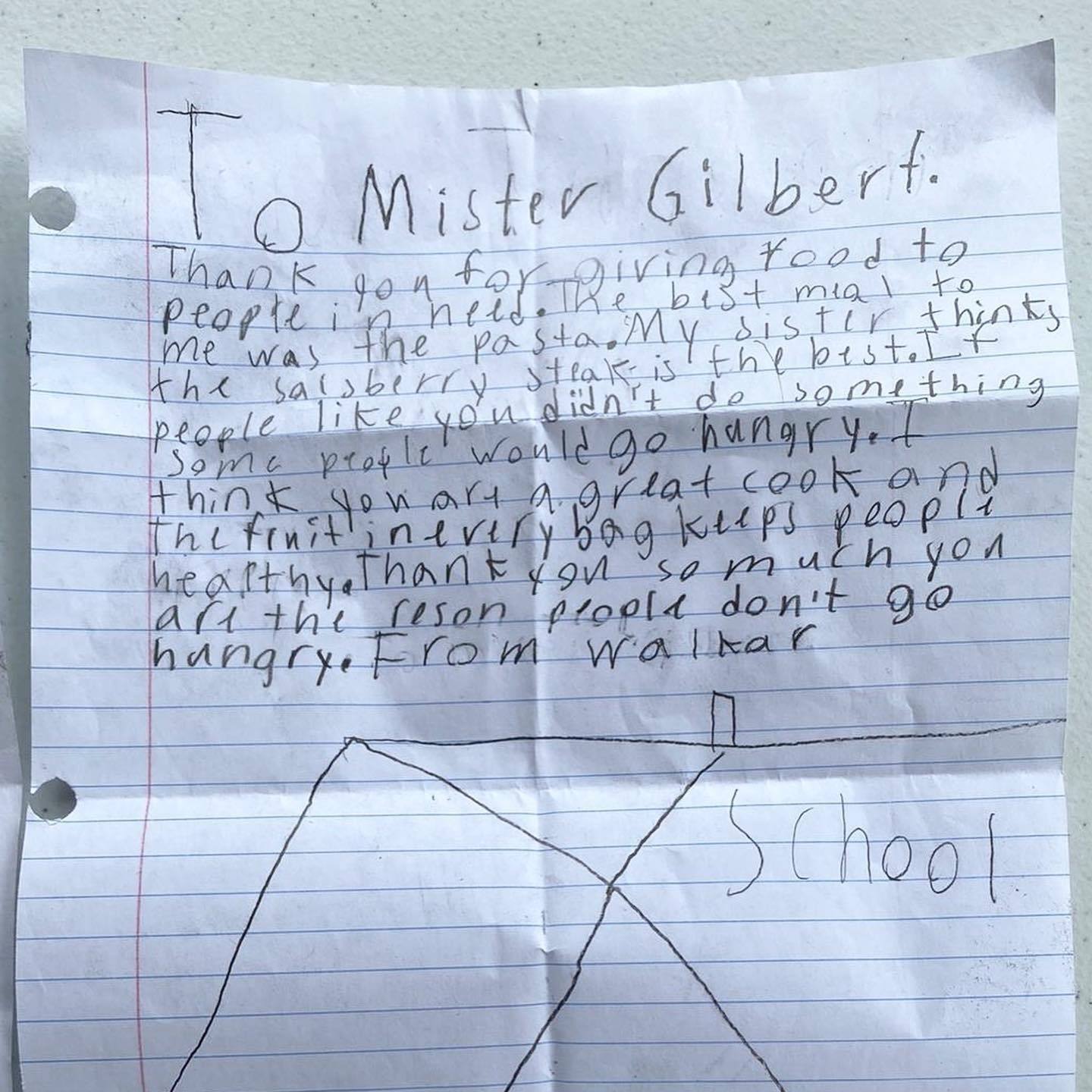 As 2020 comes to a close, I know two things for sure. The first is that I believe our thoughts are so powerful that they can change what lies ahead.

The second is that I love my community and we need each other. Little Rock means so much to me and I've called it my home for 15 years. Everyone supports each other, and the meals program, which ultimately served nearly 700,000 meals across Central Arkansas, is a perfect example of how tightly knit we are. Through our positive thoughts for tomorrow, together we can see the bigger picture and improve our community.

Gilbert Alaquinez is originally from San Antonio, Texas, where he started his cooking career at age 16. Since joining the Little Rock culinary scene, he has worked as sous chef at the Peabody Hotel, chef at the Arkansas Governor's Mansion under Governor Mike Beebe, and as executive chef at the Clinton Presidential Center.